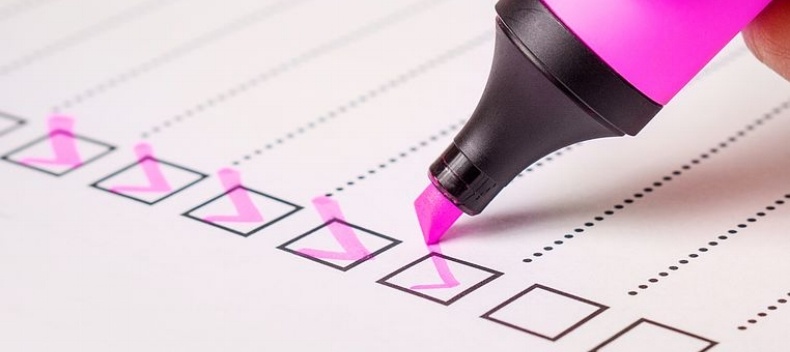 Why would you invest a significant chunk of your hard-earned revenue in a Training Management System that doesn't help you to streamline and meet your compliance reporting requirements?
If you're an RTO you'll understand your obligations within the Standards for National VET Registered (NVR) Training Organisations (SRTO) very well. But how well do your systems support you when complying with them?
This article will help you to identify what to look for in a Training management System (TMS), to ensure its features and services help you map to the SRTO standards in a compliant, accurate, easy and reliable way.
Some Background
SRTO 2015 came into force on 1st January 2015 and applied to current and new registrations. A compilation of amendments was later released in July 2017. These came into force from 1st January 2018. All current and new RTOs will be audited against these standards.
Having a web-based LMS or Training Management System (TMS) in place enables you to:
Demonstrate a compliant quality management system.

Immediately indicate to an auditor that you have effective, automated, electronic systems in place to minimise duplication, manual effort and human error.

Centralise and index information so that it is searchable and easy to access by users with appropriate security clearance.

Automate daily and frequent processes in an accurate, compliant and user-friendly manner.

Engage your stakeholders, including administrators, trainers, and clients through easy-to-use portals.
SRTO 2015 and the 2017 Amendments consist of 8 Standards broken down into a series of clauses. It includes a set of self-audit templates for new and existing RTOs that will help you prepare for an audit to become or continue operating as, an RTO.
The best way to map your TMS features and services to SRTO is to reverse-engineer the self-audit templates. That's exactly how we've approached this article. Keep in mind that some of the clauses have little or no relevance to a Training Management System. This article summarises the points for you.
Summary of SRTO Map
Standards

Requirements

TMS Features

Standard 1

The RTO's training and assessment strategies and practices are responsive to industry and learner needs and meet the requirements of training packages and VET accredited courses.

Resource Library: QMS

Flexible Delivery Modes:

Integration with TGA:

Stakeholder Portals:

Register of Staff Capabilities:

Assessment Library

Standard 2

The operations of the RTO are quality assured.

Quality Management System

Configuration and Change Control Management

Quality Indicators

Task and Resource Management

Continuous Feedback and Improvement

Trainer Assessor Participation

Data Provision Requirements

Integrated Feedback

Standard 3

The RTO issues, maintains and accepts AQF certification documentation in accordance with these Standards and provides access to learner records.

Certificate Manager

Range of Awards

Certificate Register

Reissue Certificates

Certificate templates

QR Code Verification

Study Plans

Recognising External Awards

RPL and Credit Transfers

Standard 4

Accurate and accessible information about an RTO, its services and performance is available to inform prospective and current learners and clients.

Public Website

Content-editable Portals

USI Webservice

Transparent and Accurate Information

Information Management and Control

Standard 5

Each learner is properly informed and protected

Inform Clients

Communication Workflows

Training, Role and Professional Dev Plans

Invoices and Payments

Standard 6

Complaints and appeals are recorded, acknowledged and dealt with fairly, efficiently and effectively.

Complaints, Appeals and Feedback System

Corrective Actions and Follow Up

Standard 7

Complaints and appeals are recorded, acknowledged and dealt with fairly, efficiently and effectively.

Quality Management System

Governance and Compliance workflows

Task Scheduling and Accountability

Standard 8

The RTO cooperates with the VET Regulator and is legally compliant at all times.

Compliance Reporting

Reporting Tools

Schedule 5

Application of the AQF Qualifications Issuance Policy within the VET Sector.

Certificate Issuance

Certificate Register

Schedule 6

Training providers are required to ensure that learner fees are protected.

Transparent Billing and Financial Management

Funding Needs

Access to Financial Statements