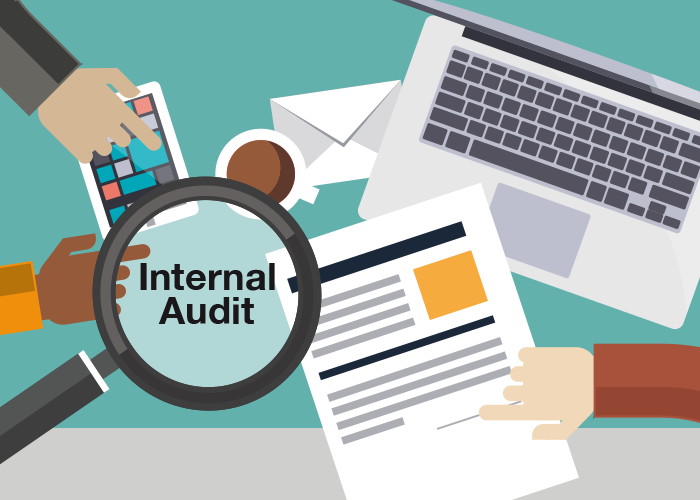 What is the point of a student management system if it can't meet the most fundamental requirements of your RTO? No doubt the reason you purchased an AVETMISS compliant student management system, was to meet your reporting requirements. But as you know AVETMISS reporting is only the tip of the iceberg. What about all the other demands that ASQA and the auditors place on you? How does your SMS help there?
AVETMISS Reporting
Let's take this as a given. If your SMS was not capable of AVETMISS and USI reporting, you as an RTO would never have purchased it. So this article discusses how an SMS can help your RTO deliver other aspects of quality and compliance.
ASQA Concerns for 2019
Ref: https://www.asqa.gov.au/file/26916/download?token=mIWHNy8s
This is a simplified list of some of the key concerns ASQA will be following up next year. All should be discussed and considered with your SMS Vendor to determine how your system can best serve your RTO.
Target area 1: Australia's international education sector
In 2019 ASQA will focus heavily on international education, trainer and assessor capabilities.
Target area 2: Trainer and assessor capability
The new 2016 Requirements: TAE40116 Cert IV in Training and Assessment has been updated to include:
Design and develop assessment tools
Address adult language, literacy and numeracy (LLN) skills
And the Design and develop assessment tools for the Assessor Skillset.
DISCLAIMER
The author is not qualified to offer compliance and legislative advice to RTOs. Please refer related concerns and questions to your Compliance Officer, RTO consultant or advisor. The purpose of this document is to review the suitability of your Student Management System (SMS) or Learning Management System (LMS) to serve your RTO data collection and management needs in the coming years.
What does this mean for your SMS?
The SMS must be able to create and maintain an accurate register of trainer and assessor capabilities. The Register should enable administrators and trainers to easily update and maintain themselves. We can divide the Register functionality into 4 areas:
Training Components: Maintain a list of Accredited and non-Accredited Programs, Subjects, Courses, Skill sets and Enterprise training components that your training staff can perform at some level, e.g. deliver training, assess competency, validate Why include "non-Accredited"? Because if you're going to go through all this trouble to manage your Accredited Training Programs, wouldn't it make sense to include ALL training activities? If you're an Enterprise or professional membership RTO it's likely that you manage industry Courses that demand every bit as much regulatory compliance as your Accredited (VET) Courses.
Training Roles: These are the areas that determine what your training professionals can and can't do with each of the training components in their portfolio. If we focus on the accredited side of the business they'd include as a minimum: Train, Assess, and Verify. But extending the roles to Enterprise and Membership organisations we should also consider: Coach, Mentor, and Invigilate. You might also extend this to other roles in the business, e.g. Course Authoring, Mapping, Reviewing and Testing. Given the above focus by ASQA re "Design and develop assessment tools" it would make sense to also track these roles as trainer assessor capabilities.
Manage Evidence: The emphasis here is on ensuring that you can demonstrate evidence of training professionals having the qualifications, experience, industry currency, and professional development to substantiate their stated capabilities. Along with this comes the ability to review performance, evidence and currency on a regular basis, e.g. performance reviews are as important for your training professionals as they would be for any other employee or contractor in your business.
Reporting: Gives you the ability to deliver dashboards and reports that make sense to your auditors and business stakeholders. One area to look for in reporting systems are tools and the flexibility to generate custom reports. It is very difficult for a software vendor to imagine all the scenarios, formats, filters, graphs, drill-down functions, etc. that every RTO might need. An API that gives your team control of reports and dashboards using tools like Power BI and Microsoft Excel is taken for granted and expected these days. A system that does not offer this flexibility is going box you into a corner, sooner or later.
In summary, your Student Management System should include tools and interfaces that are easy to use and sufficiently flexible to enable you to manage the quality dictated by the SRTO 2015 requirements, future areas of focus for ASQA and the enterprise / membership needs of your customers and clients.
Focus on international education, trainer and assessor capability
As everyone will know VET Fee Help, CRICOS and ELICOS providers have been under the microscope for some time. In 2019, ASQA has a specific strategy to focus on the trainer and assessor capabilities in the international education space.
Your student management software can help in several ways:
Trainer and Assessor Capabilities Register. This is the same tool described above. This will support you with the most important focus for ASQA in 2019, i.e. your trainer and assessor capability management.
Enrolment Application Workflow. The ESOS-compliant workflow and related online enrolment form(s) should be flexible to cater to the specific needs of your College. The process should prompt and inform you at each step so that applications are processed efficiently, letters of offer can be reliably sent and accepted within the framework. COE numbers can be entered with all Visa data and conditions recorded.
Curriculum Management. Gets the CRICOS / ELICOS courses that you are authorised to deliver and assess. It must be possible to map your training and assessment strategy to the courses registered for CRICOS / ELICOS.
Reporting by Attendance. The software should enable you to easily track and record attendance in accordance with visa conditions defined in the ESOS National Code – Part D Standards. This includes the ability to record full and partial attendance accurately with participation reports that can be easily extracted, with appropriate warnings and notices.
Reporting by Course Progress. The software should include live study plans that enable any student's course progress and results to be reported in easy-to-use dashboards and reports. It must be possible to trigger the appropriate warnings and notices defined in the National Code Part D Standards.
Agents Portal. The system should include the ability to manage agents' discounts / commissions and student enrolments. An agent should be able to login and access related reports and statements.
Transparent Financial Management and Reporting. The Student Management System should include a clear transparent billing system that caters for all financial transactions between students, agents and the college. The finance reporting system should not be limited to tuition fees. The Student Management System must cater for other fees generally charged including Overseas Health Cover, Accommodation Fees, Course Materials (books), Application Processing Fees. Expected payment due dates should be clearly specified and students should receive notifications of any current or future predefined fees. The system should cater for systems that implement trust accounts that can be drawn down appropriately as course outcomes are successfully delivered.
Ability to manage intervention programs. Your student management system should allow your training staff to implement effective intervention programs to assist students in need of support to achieve the required training outcomes, student who, despite adequate IELTS scores experience issues with language-literacy-numeracy (LLN).
Complaints and Appeals. Good systems designed for CRICOS providers include comprehensive feedback and corrective action registers that enable your college to handles complaints and appeals effectively. But the same tools should be sufficiently flexible to facilitate continuous feedback and improvement throughout your organisation, e.g. it should be possible for trainers and assessors to contribute feedback and learnings experienced during delivery, assessment or validation of their courses. Beware: systems that provide narrowly focussed solutions for highly specific problems lead quickly to unnecessary process duplication and complexity. This is one example where a solution designed to handle continuous learning and improvement could be expanded to also cater for complaints and appeals. A much better solution than having separate solutions for each concern.
SRTO 2015 Amendment 2017 – F2017C00663
Ref: https://www.legislation.gov.au/Details/F2017C00663
The Ref points to the latest copy of the SRTO 2015 standards. The internal audit processes act as a great checklist to suggest how your student management system should be assisting you to deliver the expected quality in your RTO.
Contents
Part 1

Part 2

Part 3

Part 4

Schedules

Preliminary

Training and assessment

Obligations to learners and clients

RTO governance and administration

Name of Standards

Purpose

Structure

Glossary

Standard 1

Standard 2

Standard 3

Standard 4

Standard 5

Standard 6

Standard 7

Standard 8

Schedule 1

Schedule 2

Schedule 3

Schedule 4

Schedule 5

Schedule 6
A student management system that will help you be compliant with SRTO 2015 will have the following characteristics.
Standards 1 to 8
The RTO's training and assessment strategies and practices are responsive to industry and learner needs and meet the requirements of training packages and VET accredited courses.
SYSTEM SUPPORT FEATURES:
The best solutions to day are those that offer all the benefits of cloud based systems, as long as they have adequately addressed security, privacy, performance and reliability.
In that regard, single-tenant systems where you, the tenant are provided with dedicated server resources, i.e. your own: database, web application and (if possible) your own virtual server, are inherently more secure and performant. Because (a) the vendor doesn't have to do anything to isolate one tenant's data from another's. And (b) the system performs better because it only has to process your data. In multi-tenant systems where tenants share the same database cross-tenant isolation and performance are much more significant and difficult challenges.
Quality Management System: The system should include a Quality Management System (QMS) that can be implemented using an industry-standard electronic document management system (EDMS) capable of storing the key documents that encapsulate your training and assessment strategy. Once in place the same technology should act as a resource library to securely share appropriate documents (resources) with your students, staff, and employers.
Curriculum Mapping: Your student management system should offer a way to map your training and assessment strategy to the training components available on your scope. There are two areas that the system should assist you with: (a) a scope importer to fetch your scope from TGA, i.e. enter your RTO number and download your training components, and (b) curriculum manager to structure your courses in the way that you can best deliver them and finally, map your curriculum to your scope.
Flexible delivery Modes: The system should cater for the methods that you currently use or plan to use when delivering, assessing and validating competency, including: face-to-face, online, or blended methods. These should be well-integrated so it is not necessary for your staff to have to work with multiple systems, multiple vendors, and duplicate records. All of these increase manual effort, risk data entry errors, and the risk of security/privacy breaches. The term "well-integrated" means to the extent that systems communicate with each other and exchange data through properly designed application program interfaces (APIs), not simple links to and from participating systems.
Course Scheduling and Time Tables: The system should provide effective tools to schedule training events. These should be available to students for online enrolment and payment. All of this enhances participation and convenience.
Resource Management: Course schedules should be able to access and assign qualified experienced and capable resources that meet the requirements outlined later in clauses 1.13 to 1.15. The Resource Management system can also be used for training venues, equipment, amenities, vehicles, licenses, furniture and in general, inventory. All resources should be able to have standard costs associated that can help build expense reports.
Intervention and Support: It should be possible for learners to access support and assistance. This can be achieved in the system by providing tools that enable students to request support and training professionals to implement support and intervention programs. The same system can be used for complaints and appeals, continuous learning and improvement; feedback and corrective action reporting.
Staff Qualifications and Capabilities register: is a system primarily to ensure you comply with the trainer and assessor capability clauses of SRTO 2015. But the system that provides this compliant functionality should not be restricted to these goals alone. The same system could be used to manage you non-accredited programs, other staff in your organisation and other roles, e.g. validation, coaching, mentoring, course authoring, etc… The system should be capable of reviewing and improving performance; delivering reports and dashboards so that you know exactly where your staff capabilities stand at any point in time. All of this should be easily available to demonstrate at audit.
Front end website or API to use your corporate website and stakeholder portals: The rules are clear about how you should present your training products and deliver information to students. A training website with stakeholder portals is one of the best ways to deliver your message while also providing the online processes that enable your audience to engage with you. If you're like most businesses you probably already have a website and don't need another isolated site to handle your training information. A good solution will provide you with a front-end-API. The API provides deep integration between your corporate website (front-end) and your student management system (backend). It presents your forms and student interfaces, connects with back-end business processes and databases to give the optimal student experience and convenient back-end management of your business processes.
Customisable Reports and Dashboards: These days you should expect and demand reporting technologies that enable your team to build the reports and dashboards you need. The days of being restricted to pre-defined, or "canned" reports are gone. Modern reporting technologies like Microsoft Power BI are readily available and can be integrated with almost any web based system. That's not to say you shouldn't have pre-defined reports, obviously there are many standard reports in the industry including AVETMISS NAT Files. But you should not be deprived of the ability to create your own custom reports. Custom reports give you the power to interact with your data, extract business intelligence, analyse problems. In short, they provide a clear window through which to view your business in real time. Your ability to utilise tools like Power BI are only limited by the availability and access you have to your data. Access should obviously be secure through industry-standard password protection. But these days, a system with good APIs provides everything you need for whatever reporting capability you want.