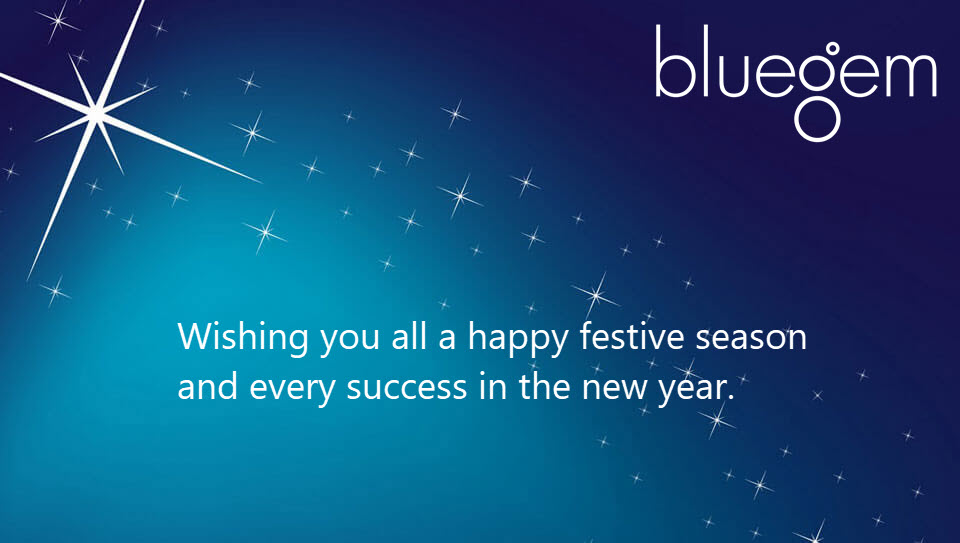 With Christmas just around the corner, it's time to ask, 'where has this year gone?' I would like to take this opportunity to thank you for your support during 2018 and, along with the whole team at Bluegem I look forward to supporting you and your team as we move into 2019.

Each year in lieu of Christmas Cards, Bluegem makes a donation to a worthy charity. This year we have made donations to two charities, RSPCA and the Dog Refuge to support their Guardian Angel Appeal and give hope to the animals who'll be spending their Christmas in their care.
Please note we will be closed from Friday 21st December 2018 until 7.30am Monday, 7th January 2019.
A skeleton staff will be on duty from 7:30am Wednesday, 2nd January 2019 onward to respond to urgent e-mails and support.

On behalf of all of us at Bluegem I wish you, your colleagues and your families a very safe and happy festive season.

Best wishes
Bruno

MD, Bluegem Software