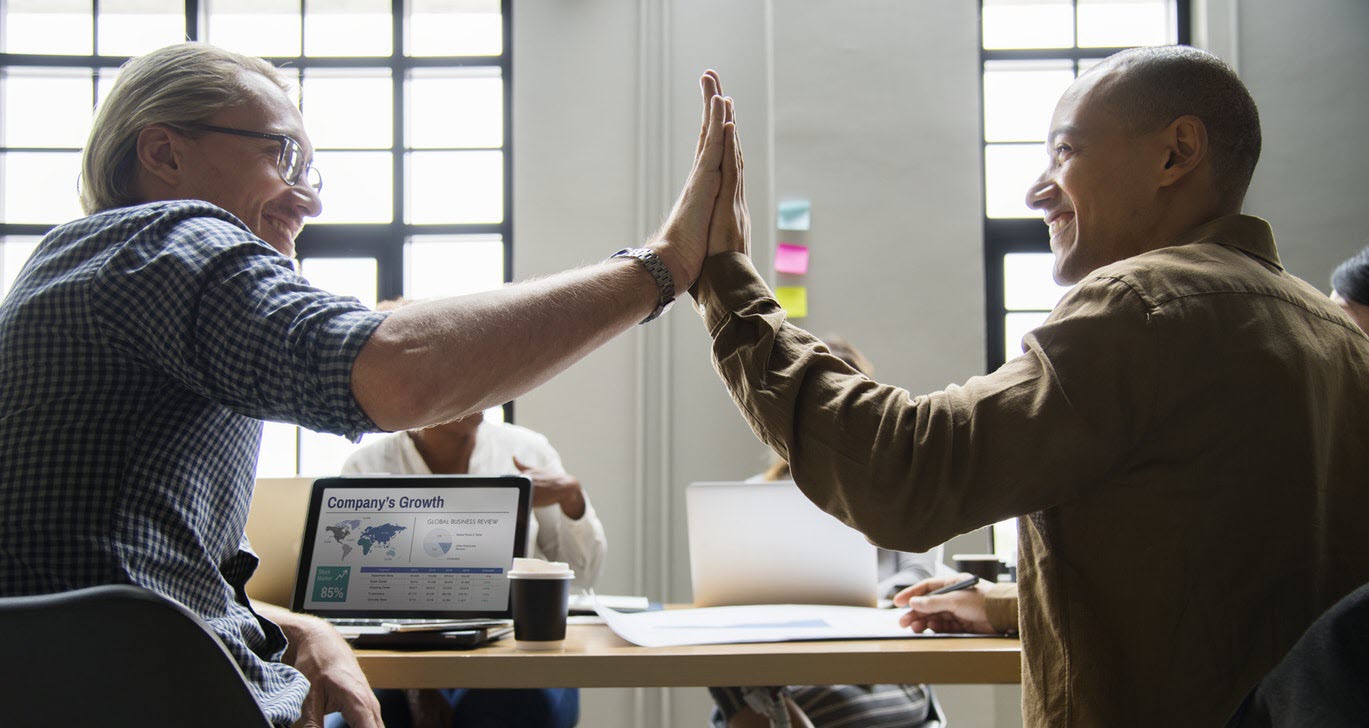 With 250,000 users worldwide, Bluegem is an innovative, complete and fully AVETMISS compliant RTO Software Made Easy.
Who uses Bluegem?
If you're a Registered Training Organisation (RTO), a corporate training provider, an international college or you provide training for a fire and emergency service you'll enjoy the benefits of of RTO Software made easy. If you're a provider looking for a better AVETMISS compliant student management system, we'd encourage you to test drive Bluegem. We're confident Bluegem will help you deliver the training outcomes your stakeholders expect, and help you comply with AVETMISS, USI, and other reporting standards.
But that's just the start.
Bluegem is designed from the ground up as a "complete' business system for training providers. With Bluegem on your team you'll have all the help you need to deliver better training and successful learning outcomes.
How is RTO Software Made Easy?
What do we mean by the term "RTO Software Made Easy". This is a concept we use to mean: The software is easy to navigate, requires minimal clicks to get where you want to go, has immediate access to prompts and online help where you need it, is fast and responsive and has intelligent business logic that understands what you need to do.
Bluegem is RTO Software Made Easy, because it automates and streamlines the administration of people and courses, scheduling, enrolments, resulting, assessments, certificates and regulatory reporting; saving you time and effort.
Which edition is right for you?
With Bluegem, flexibility is the key to RTO software made easy. You can start with the edition that's right for your training organisation and budget. You can scale up to any other edition to suit the changing needs of your business as and when necessary. It takes less than a day to upgrade.
| | |
| --- | --- |
| | I'm a small or start-up training provider with under 500 unit enrolments per year. I don't need student and employer portals, just RTO admin - try our Community Edition. The Community Edition is RTO Software made easy by virtue of it's simple and easy to use features. Try the community edition. |
| | I'm a fee-for-service training provider running nationally accredited programs and short courses. I'd like my students and corporate clients to be able to enrol and pay online. - you'll need our Private RTO Edition |
| | I'm a government enterprise RTO, or I run corporate training in my company. I need to securely deliver staff training with all the features necessary to integrate with my HR and Finance systems, deliver online courses and have single-sign-on authentication through my corporate network. - the right solution for you is the Corporate Training Edition. |
| | I'm a private fee-for-service RTO but I also need to administer and report VET Student Loans - the solution you need is our VET Student Loans Edition. |
| | I'm a CRICOS provider delivering courses to International Students. I may also have domestic students, some of whom apply for VET Student Loans - The right choice for you is the CRICOS Edition. |
| | I deliver public safety training to a fire and emergency services department. I need to manage a capability framework and accredit learners via any number of role-based pathways. Bluegem ALERT - Fire and Emergency Services Training. |
What's included?
All editions provide complete tool sets and services for AVETMISS, USI, and SRTO compliance. They also include major business productivity features that you would expect in any RTO Software made easy, such as:
Integrated with TGA:
A complete interface with the Australian Qualifications Framework hosted on the Training.gov.au website. These services are regularly maintained and updated by Bluegem saving you the trouble of having to manually update your training scope, implement compliance rules and changes, or concern yourself with whether or not you have the most up-to-date system.
Online Learning and Assessment:
Bluegem offers three SCORM compliant LMS solutions, LMS Lite is included with all editions except Community. This is ideal if you deliver eLearning content, but assess competencies face to face; or assessment can be done using the Bluegem Online Assessment and Free Text (essay-style) assessment tools. If you need fully fledged SCORM with built in quizzes and full tracking, then you can purchase our FULL SCORM Add-On module. You can use any SCORM authoring tool like Articulate, Captivate, Lectora, etc... to design and publish your content for both options. But LMS Lite will enable you to also deliver non-SCORM content such as a collection of PDFs, HTML Files, Word Docs, Powerpoint and Video files.
Recently, we have introduced SCORM 2004 compliance to our own built-in LMS to track interactions, quiz results and bookmark slides. Click below to learn more.
Document Library:
All editions include a built-in document library that can store any documents, images, reports and videos related to your business. You can manage access levels even for students and corporate clients. Your students can create folders and upload documents such as completed assignments or evidence of on-the-job training and assessment.
Staff Qualification Register:
Keeps track of your trainer and assessor capabilities, qualifications, experience, professional development activities and performance reviews. You can easily run reports to demonstrate that your team members have the necessary credentials to do their jobs.
Application Program Interface (API):
Bluegem implements the latest and most sophisticated Web API technology from Microsoft. The API enables you to integrate Bluegem with your corporate website, your internal business systems, obtain custom reports and RSS feeds, create custom dashboards and much, much more.
Custom Report Builder:
We use this for Certificate and Email templates, and you can use it in your solution to modify templates and to generate your own data-driven custom reports. Bluegem provides a comprehensive set of business objects that give you secure access to the data you need to create the reports that really matter to your business.
Email Templates and Notifications:
As you would expect of any advanced business-software solution, Bluegem provides a rich set of workflows that deliver reports, reminders and notifications. Email templates let you control format, audience, method of delivery (Manual / Auto), attachments and merge data fields necessary to effectively communicate your business-critical messages. SMS text-message Notifications are also available as an Add-on.
Feedback and Issues:
Or "Complaints and Appeal" in ESOS terminology. This tool lets your stakeholders participate in continuous ongoing improvement by contributing feedback in a structured issue-management-and-corrective-action system that is fully tracked, private and transparent for all contributing parties.
Import / Export Data:
If you're an RTO reporting all activity through AVETMISS then you'll be happy to know that importing your data into Bluegem could not be easier. We have a fully functional and automated AVETMISS Importer that will see you migrated and fully operational in Bluegem in a matter of hours with minimal cost. In fact if your data was fully verified and accepted by the NCVER AVETMISS Verification Software - the service may be free of charge. We also have numerous data importers and exporters to facilitate the migration of data in and out of the system. Often, CSV Import / Export for one-off jobs is easier than implementing the API. But we advise that it is less secure and not well suited for frequent or real-time data exchanges. In these circumstances the API is always a better option.
Certificate Verification:
All Bluegem Certificate templates include a QR Code verification that links back to the Certificate Register. This enables your certificates to be verified by anyone looking to employ your students or enrol them into further training. QR Code electronic verification can save your business a fortune in expensive paper, elaborate watermarks and and the sheer cost of print.
What about set-up, training and support?
All Bluegem editions include generous access to our training and support tools and services. As a Community Edition client you have unlimited access to our self-help support tools. One-on-one support is charged. For all other editions training, setup and support is included in the package pricing. The package includes:
Setup: Configuration, set up and branding of your software
Training: Half a day of Admin training on the entire system
Start-Up: 30 days of un-clocked time to get you started on the right foot
Sandbox: A shared sandbox for trying out processes and ideas without impacting your production data
Self Help: Full access to online user manuals, webinars and videos
Help Desk: Online ticketed help-desk with 24-Hr minimum response time during the working week
Phone / Email: One-on-one ticketed, phone and email support
Release notes: provided on all updates and patches
Updates: 2 major releases per year for compliance changes, training package updates and technical improvements
Bulletins: Relevant industry notices and bulletins
Reporting Time: Additional help with AVETMISS reporting if required
To learn more about our support services visit the support links.
Where to next?
If you like what you see and would like to know more about Bluegem, give us a call, or fill in our demo request form below. Our friendly sales team will contact you within 24 hours to answer your questions and recommend an obligation-free online demo of our system. If you like what you see you can request a trial. Our trials are are assisted by the support team, so you can try out our support services at the same time.